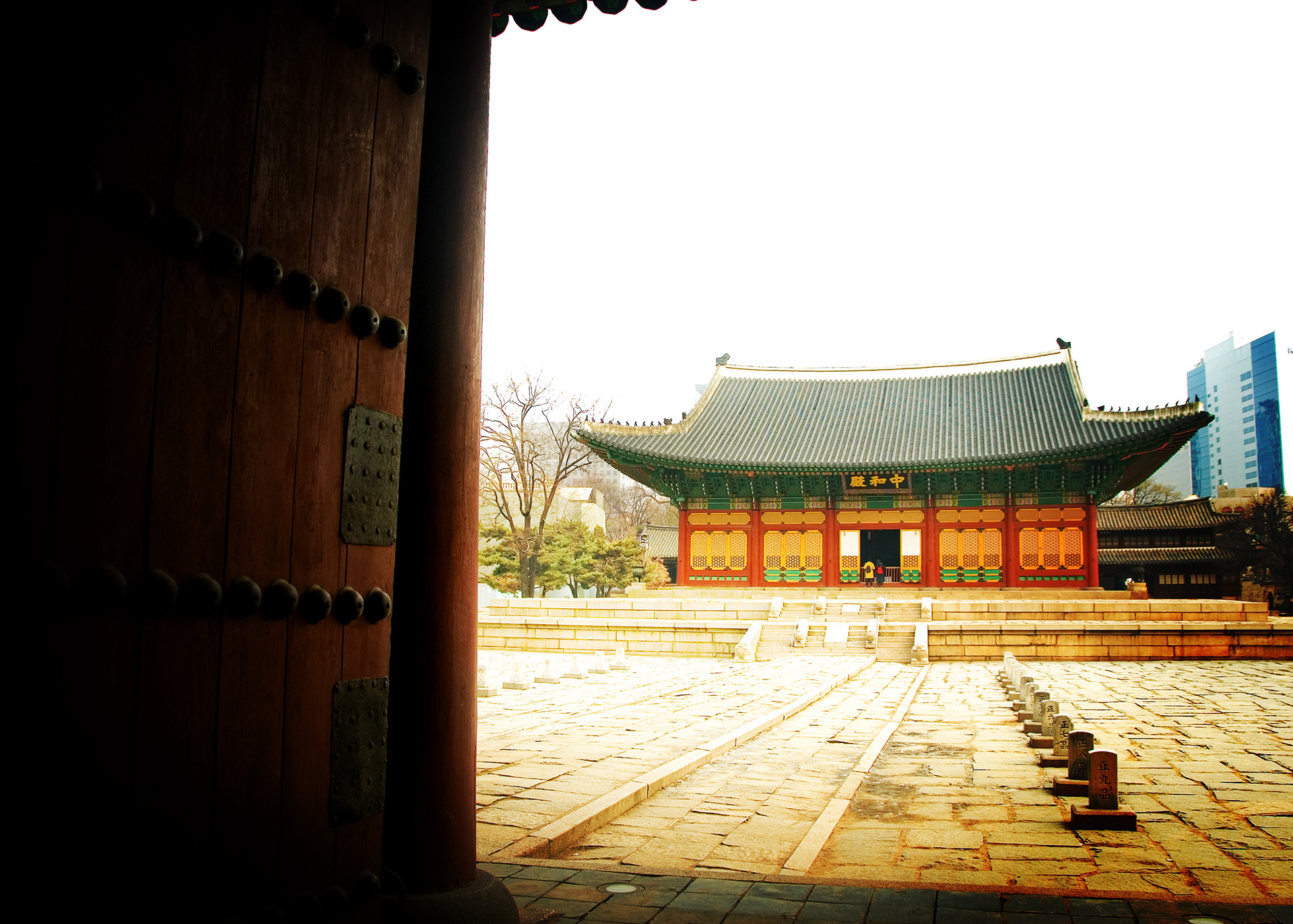 Korea's royal history shines at landmarks
Story and photos by David McNally
SEOUL -- A visitor to Korea expects to see traditional Asian architecture. It is, after all, what makes this country unique to an American. In Seoul, there may be nothing more majestic and traditional than the five palaces of the Joseon Dynasty.
One of the historic royal homes is across from the Seoul City Hall behind a vast brick fence. Inside, a peaceful park contains faithful recreations of Deoksugung ("gung" means palace).
Koreans and foreigners alike enter the palace grounds to get a glimpse of the nation's royal past. It is also a place for young dating couples or busy office workers to relax.
Deoksugung is steeped in history. The Yi family ruled Korea for more than five centuries (1392-1910). Many say the name "Joseon" was how Korea became known as "The Land of the Morning Calm." Others say it was an ancient name for the land. Regardless, the dynasty became known for many advances. The dynasty became one of the old monarchies in world history.
During this period the capital moved to Seoul. King Sejong created the Hangul alphabet and science and culture flourished. The monarch is honored with a prominent statue on the Deoksu Palace grounds.
Over the years, Deoksugung had many names. It was originally built in the late 16th century. It is smaller than other Seoul palaces. However, Deoksugung became the primary royal home shortly before the Japanese occupation ended the monarchy in 1910.
From spring through late fall visitors, can see Korean re-enactors perform the changing of the royal guards ceremony.
There is also an art museum on the grounds. The palace is open 9 a.m.-8 p.m. Tuesday-Sunday. A ticket booth at the palace gate charges a nominal fee. Parking is available along the north palace wall.
Published on Army.mil (http://1.usa.gov/W0aDi8)