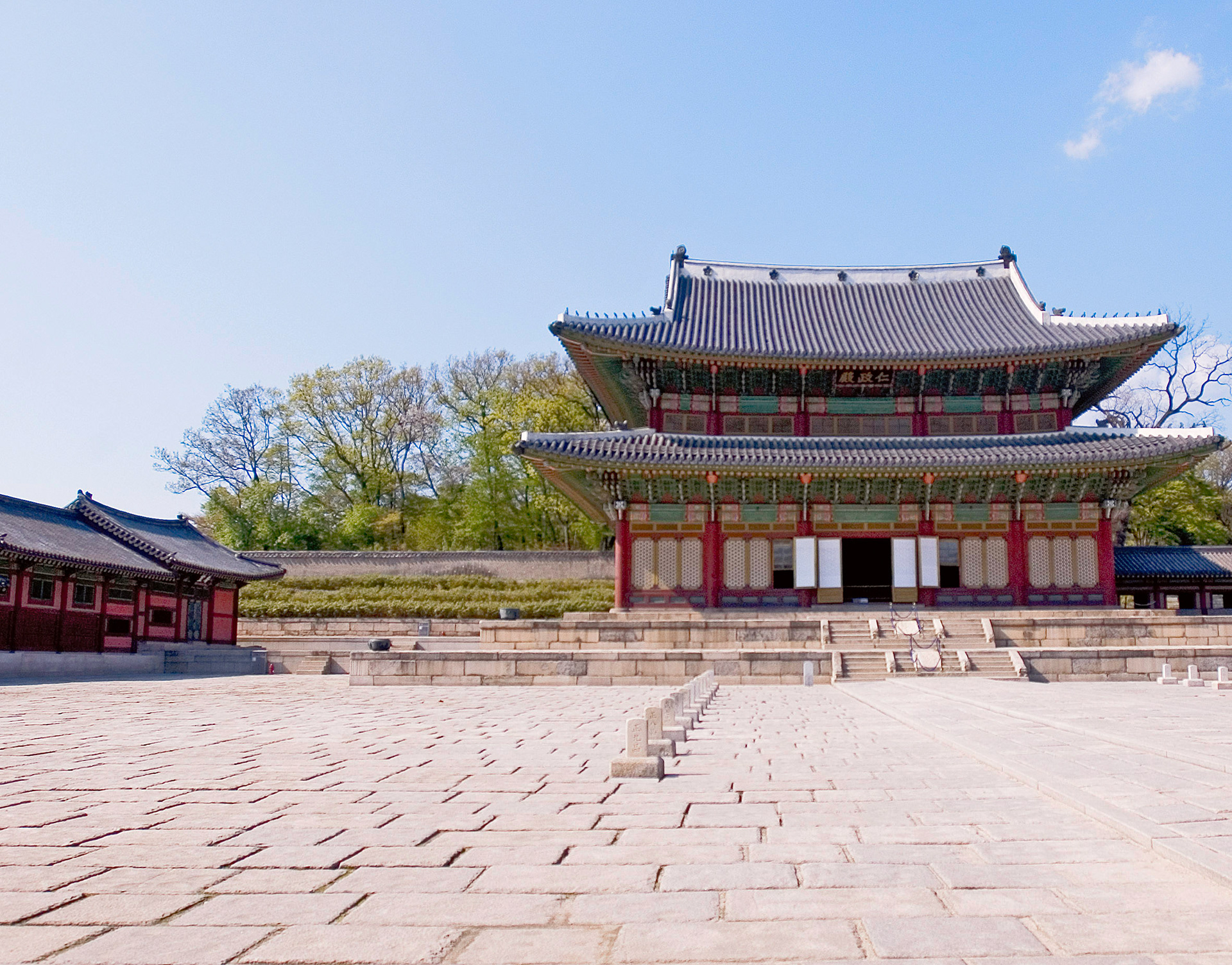 Changdeok Palace stands the test of time
Story and photos by David McNally
Exploring Korean history and culture is as easy as a trip to a regal palace in downtown Seoul.
With an end to the Korean monarchy Oct. 29, 1910, the last of the royal family took refuge in the sprawling Changdeok Palace complex.
Outside the palace gates, Japanese forces took complete control of the Korean peninsula, claiming rights to the land and its people.
Once a place for relaxation, games and laughter, Changdeok Palace was the home of Korea's last king, who lived here in humility until his death in 1926.
Today, the regal past comes alive across the 110 acres and the remaining 13 buildings and 28 pavilions. But it is just a shadow of the beauty that once was.
Construction began at Changdeok Palace in 1405. Seven years later, the rulers of the Joseon Dynasty moved in, enjoying the "Palace of Prospering Virtue."
During its history, the palace has been destroyed several times. During the Japanese invasion of 1592, the palace was burned to the ground. The Korean royals recovered and rebuilt the complex in 1609.
But, it fell victim to arson again during a political revolt in 1623.
The Chinese invaded, but the palace remained intact. Changdeok Palace was the seat of government until 1872.
Today, visitors take guided tours through the palace grounds.
One of the unique aspects of Changdeok Palace is the "Secret Garden." The lotus pond and pavilions are landmarks of Korean architecture from the Joseon Dynasty. The royal family would relax here in the lap of luxury.
The gate to Changdeok Palace was rebuilt in 1607 and is Seoul's oldest surviving wooden gate. The structure is Korea's National Treasure No. 383.
English tours are available 11:30 a.m., 1:30 p.m., and 3:30 p.m. daily. Admission is 3,000 won for adults, 1,500 won for children.
For information, call 02-762-8261.