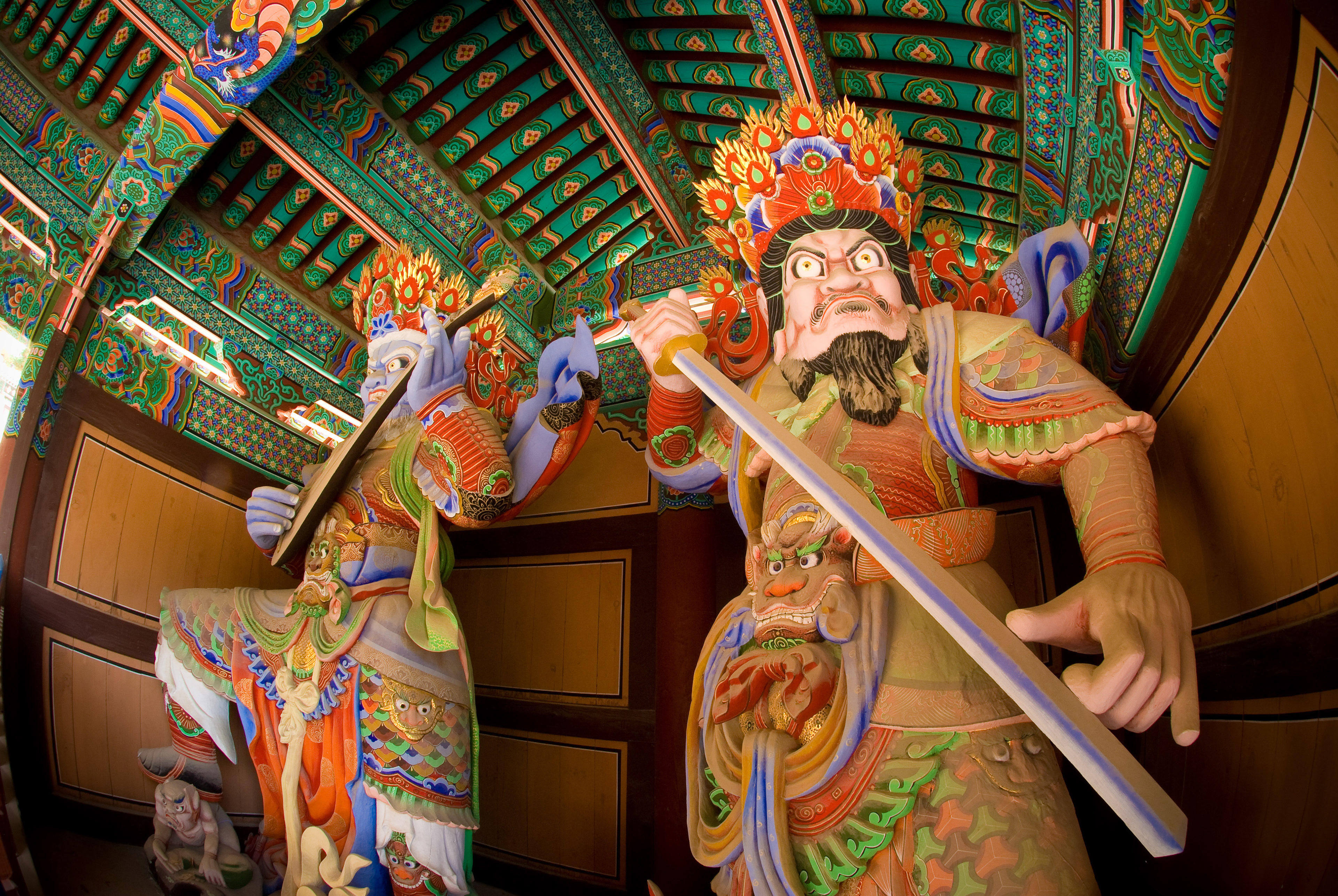 Beware all who enter
by David McNally
Korean temples are common throughout the countryside. But in Chungcheongnam-do southwest of Seoul, there is one center of Buddhist learning that has survived fire and war.

One can only assume the guardians of Sudeoksa, those giant wooden statues at the gates, have done their job well. Buddhist workers built this temple during the Goryeo Dynasty in 1308.

The main hall has the distinction of being Korea's oldest wooden building, and is National Treasure No. 49.

A stone pagoda towers in the temple courtyard. Historians believe the pagoda is from the 14th century as well.

The complex is located on the southern slopes of Deoksung Mountain and is well marked in English and Korean.